A recent study conducted by the University of Texas Medical Branch adds to the research indicating that inpatient rehabilitation facilities (IRFs) are the best possible post-acute care option for patients who have suffered a stroke.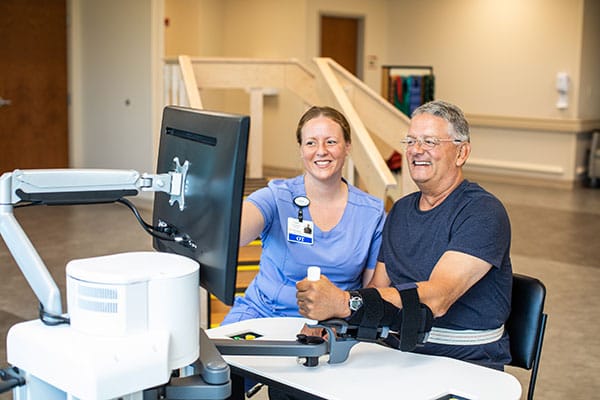 The study, published in the December 5 issue of JAMA, examined the records of 99,185 patients from 3,405 hospitals across the country who had received post-acute care after a stroke. The findings showed that inpatient rehabilitation in IRFs for patients with stroke was associated with substantially improved physical mobility and self-care function compared with rehabilitation in skilled nursing facilities (SNFs).
The study's conclusions – recommending IRFs as the best setting for stroke rehabilitation – mirror those of the "Guidelines for Adult Stroke Rehabilitation and Recovery" presented in 2016 by the American Heart Association/American Stroke Association.
Stroke impacts approximately 800,000 people annually in the U.S. More than two-thirds of these individuals receive rehabilitation services after hospitalization in any of a number of post-acute care settings. Since post-acute care is the largest contributor to geographic variation in Medicare costs, the Texas Medical Branch study sought to determine the most effective type of post-acute care setting for Medicare beneficiaries who suffered from stroke.
The study looked at stroke patients between the years 2013-2014 and found that the IRF patients made significantly higher gains in mobility and self-care. The mobility score for IRFs measured the level of help needed for transfer to bed, chair, or wheelchair; transfer to toilet, transfer tub or shower; locomotion via walking or a wheelchair; and locomotion on stairs. Self-care scores in IRFs measured the level of help needed for eating, grooming, bathing, dressing upper body, dressing lower body and toileting.
To view the JAMA study, click here.
---
References:
JAMA Netw Open. 2019;2(12):e1916646. doi:10.1001/jamanetworkopen.2019.16646, December 2019 https://jamanetwork.com/journals/jamanetworkopen/fullarticle/2756256