Survey: Lifepoint Selected as Top-Ranked Outsourcing Vendor for Physical Therapy & Rehab Services
As value-based care reforms challenge hospitals to reduce costs and improve outcomes, one solution pursued by more and more hospitals and inpatient organizations is to outsource certain clinical and non-clinical services to third-party vendors.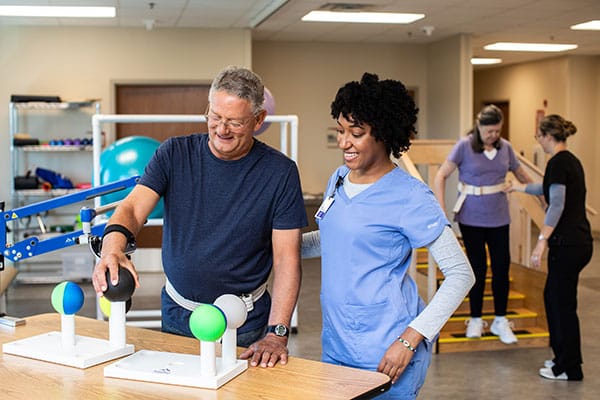 That's one of the key findings of the latest survey conducted by Black Book Market Research, LLC, which found that 90% of hospital leaders responding to its study are continuing to evaluate whether to work with third-party vendors for cost efficiencies in both clinical and non-clinical functions to allow hospitals to focus more closely on value-based programming.
"In 2019, hospitals have a cost structure that is not sustainable, and some hospitals are making the decision to actually enhance clinical product lines by outsourcing to power up volumes and improve consumer health satisfaction," said Doug Brown, President of Black Book Research, in the company's September press release announcing the survey results.
According to Brown, outsourcing hospital processes to expert partners has become a winning strategy for many organizations. In every outsourced services category Black Book surveyed, clients reported service levels had exceeded expectations in over 80% of all hospitals polled in 2019 year-to-date. Only 8% of clients in 2018 reported dissatisfaction in meeting expectations that forced contract terminations.
A supplemental poll of vendor executives as part of the survey found an average three-fold increase in requests for outsourcing proposals since the fourth quarter of 2017.
"As hospitals look for ways to reduce costs, particularly implementing value-based care programs, outsourcing is a valid strategy to achieve a financially healthier organization," said Brown. "However, caution should be given with the common pitfalls in healthcare when vetting or considering outsourcing."
A non-related study from Deloitte asserted that partnerships offer several benefits to healthcare providers. They can improve the patient experience and enhance overall performance with fewer in-house resources. They can give a program greater scale and speed to market, as that outsourced service is the third-party vendor's area of expertise. And in some areas, they can improve financial throughput by reducing several critical cost factors, including emergency room visits, stay lengths, readmissions and claim denials.
The right vendors have also been shown to improve areas such as patient engagement, regulatory compliance, employee retention, and clinical effectiveness and quality metrics.
If you would like to know why so many hospitals and hospital systems partner with Lifepoint – and learn more about how it can help your inpatient rehabilitation program – contact us today.