As issues surrounding the access and quality of behavioral health treatment continue to be addressed, so will the need of efficiently and effectively compiling and storing vital patient data. By doing so, hospitals and treatment centers can help ensure a patient's mental health, among other factors, are properly monitored, in turn allowing a facility to provide tailored treatment plans for optimal outcomes and reduced readmission risk.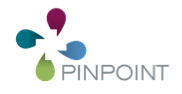 Lifepoint Behavioral Health's proprietary Electronic Health Record (EHR) system, Pinpoint, does just that. This piece of innovative technology is specifically designed for inpatient behavioral health. Integrated with an interdisciplinary team approach, Pinpoint provides a fully cohesive system that houses all documentation for a behavioral health facility.
Additionally, this system can be incorporated with other EHR systems, creating a seamless flow from inpatient care, intensive outpatient treatment (IOP), partial hospital programs (PHP) and more to a patient's next level of appropriate care.
Pinpoint also facilitates outcome measure tracking so changes in a patient's depression as well as symptoms associated with trauma and anxiety, can be measured from admission to discharge. This detailed approach, coupled with electronic health information exchanges (HIEs), provides visibility and insight into relevant and actionable patient data trends. This enables both the patient and the treatment team to assess the progress in care and target specific symptoms causing distress.
By monitoring and addressing current and potential issues during a patient's stay, a hospital can then identify post-discharge opportunities for effective patient engagement to help reduce the risk of readmission.
EHR systems such as Pinpoint provide much more than simple data storage. It provides a superior patient experience by supplying real-time data that allows a facility to customize treatment options to help ensure the patient and their family are given information to benefit their recovery both during and after treatment.
To learn more about Lifepoint Behavioral Health's offerings, visit our technology page.