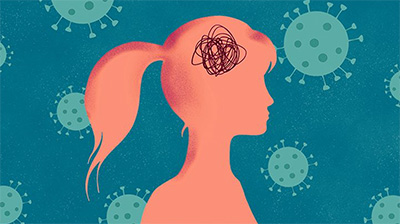 Although obstacles around access to behavioral health care for women and children have improved, research is now finding that behavioral health illnesses are on the rise within this demographic according to a recent Health Rankings Report.1 The report also notes that the rate of uninsured women and children has risen substantially – stating that 11.6 million women and children were uninsured as of 2019. Approximately 7.2 million of those uninsured individuals are women between the ages of 18 and 44.
Although researchers saw several positive outcomes for women and children who sought out preventative care, behavioral health and physical health trends were largely negative.
Some of these statistics include:
For women, mental distress increased by 14 percent and drug deaths rose by 24 percent.
Anxiety among children increased 21 percent between the periods of 2017 to 2018 and 2019 to 2020.
Suicide rates among teenagers is 26 percent higher than it was in 2016
In order to address this growing issue, health systems should consider integrating behavioral health programming into their care continuum. Doing so will help ensure this demographic, among others, can receive the care they need to stay up to date with their mental health the same way they do other healthcare services.
When an individual receives treatment for an illness or injury, they can often experience behavioral health challenges throughout their recovery journey. By integrating a behavioral health service line into the care continuum, hospitals can streamline services, allowing for more efficient and effective care delivery that ultimately helps lead to lower care costs, shortened length of stay and reduced readmission risk.
---
References:
Waddill, K. (2021, October 8). Behavioral Health, physical health worsen among women, children. HealthPayerIntelligence. Retrieved October 25, 2021, from
McCormick, J. (2021). Health of Women and Children Report 2021. American's Health Rankings. https://assets.americashealthrankings.org/app/uploads/2021_ahr_hwc_executive_brief_final.pdf