Atlantic Rehabilitation Institute (ARI), a joint venture partnership between Atlantic Health System and Lifepoint Health, is a state-of-the-art, 38-bed inpatient acute rehabilitation hospital dedicated to the treatment and recovery of individuals who have experienced the debilitating effects of a severe injury or illness.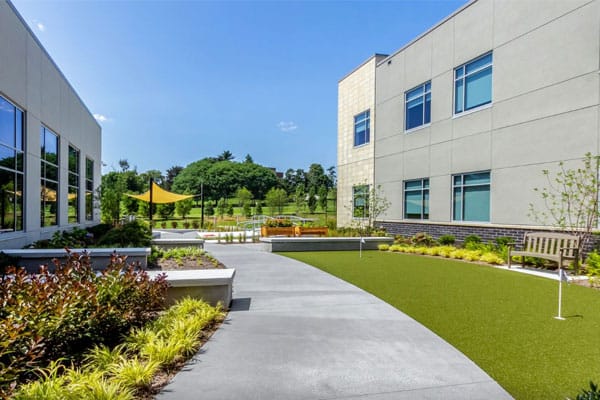 The institute's location in Giralda Farms, part of the former Rockefeller estate in Madison, N.J., features views of the park-like surroundings from every room. There is also an outdoor courtyard specially designed for patient therapy.
The JV partnership allows physicians across the health system to stay connected to their patients along the recovery journey. "Recently, a physician who sent us a patient was following his care through our shared Electronic Medical Record, and advised us to advance the patient's therapy and diet."
The JV partnership also helps ensure that patients at ARI have the best possible chance of recovery by incorporating state-of-the-art equipment such as the Exoskeleton, the InMotion Bionik Robotic Arm, Technobody, Isofree, and the Senaptec Sensory Station.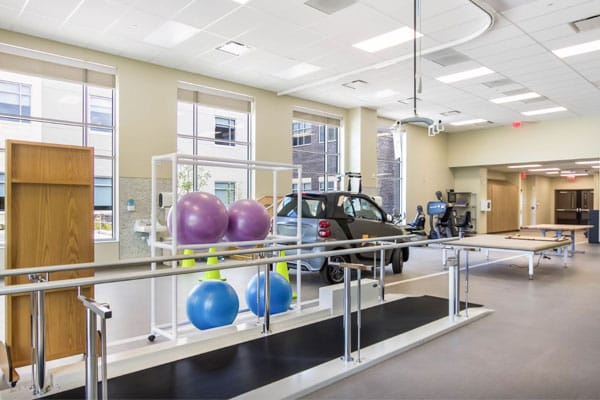 "The technological advancements that Atlantic Rehabilitation has in-house to assist patients is remarkable," said Paul D'Ambrosio, ARI Director of Business Development.
"We also have a simulated apartment space that has been a huge favorite," he added. "The smart car in the fitness gym has proven to be used frequently by our patient population, especially patients who have suffered cerebral vascular accidents. The ability to get in and out of a vehicle is taken for granted, but this assists with the recovery process."
Another advantage of the JV partnership, according to D'Ambrosio, is the interconnectivity of resources. Since its opening in 2019, the institute has been able to serve a growing population of patients with critical needs. As Atlantic Rehabilitation looks ahead to what is to come over the next year, the facility is excited to continue to improve the lives of patients in the Madison community and beyond.
We work with leading health systems across the country and are committed to providing true partnership and collaboration that assures regulatory compliance, clinical quality, and physician and therapist engagement. Request a strategic consultation to see if we are right for your hospital.