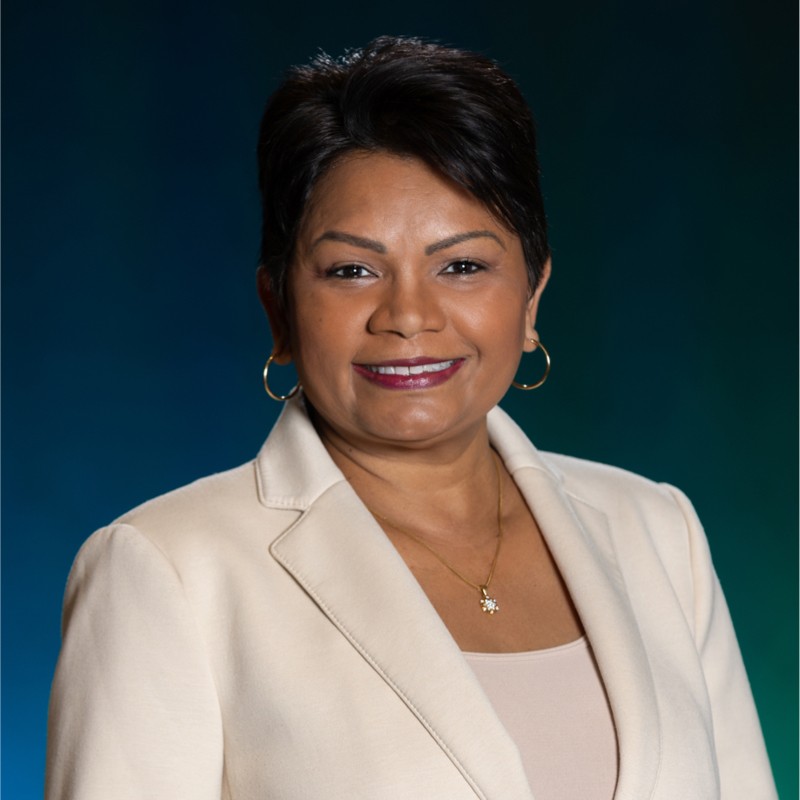 Galax, Va. (June 9, 2023) – Twin County Regional Healthcare, a Duke LifePoint Hospital, announced that Sudandra Ratnasamy has been named its new chief executive officer (CEO), effective July 17. Ratnasamy comes to Twin County from ScionHealth (Kindred) where she has served the past three years as market CEO in the Tampa/St Petersburg market.
"We are excited to welcome Sudandra to Galax and to the Twin County family," said Elmer Polite, president of Lifepoint Health's Eastern Division, of which Twin County is a part. "Sudandra is a seasoned healthcare leader who is known for her dedication to quality care and patient safety, and she has a strong history of fostering advances in patient, employee and physician experiences and satisfaction. We are confident she is the ideal person to lead Twin County into the future."
Sudandra has a passion for quality care, patient safety, and fostering advances in patient, employee and physician experiences and satisfaction. A proven dynamic leader with a history of optimizing organizational efficiencies while ensuring delivery of highest-quality service to patients, Sudandra looks forward to continuing the great successes accomplished at Twin and continuing to advance with her experience, expertise and team approach. In addition to her passion for patient care and advancing care within the community, Sudandra is equally as passionate for the work she does with employee engagement and leadership programming.
"We are delighted to have Sudandra join the Twin County team," said Mike Larrowe, chair of the Twin County Board of Trustees. "In addition to a great track record as a hospital operator, Sudandra is known as a committed and engaged community member. We look forward to bringing her on board and working with her to continue to expand Twin County's role in the community and grow the many ways we serve our patients."
Sudandra was recently named to Becker's Hospital Review's women hospital presidents and CEOs to know in 2023. As part of this recognition, Sudandra was identified due to her work in expanding access to care, promoting inclusivity and diversity and spearheading new initiatives, and helping to close the gender gap in healthcare leadership. In addition to her strong leadership skills, she is noted for her robust employee engagement, leadership program and strategic focus on recruitment and retention of employees that contributed to a substantial reduction in contract labor.
Ratnasamy earned a B.S. in Nursing from The University of Central Florida in Orlando and an M.B.A from Columbia College in Missouri. She is a Fellow of the American College of Healthcare Executives and has served on the boards of or volunteered for organizations including the American Lung Association, Tampa Bay Tamil Church, and Operation Helping Hand.
"I am excited to become part of the Twin County team and the Galax community," said Ratnasamy. "I've enjoyed getting to learn about the hospital and its region and look forward to getting on the ground to find out even more firsthand. I believe we have exciting opportunities to grow Twin County and further expand its impact across Southwest Virginia and I'm eager to explore these with the hospital's team, board and community."