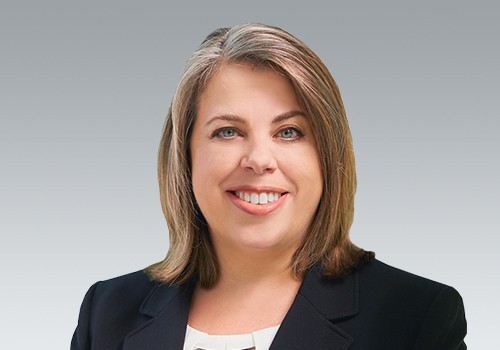 Brentwood, Tenn. (January 23, 2020) – LifePoint Health®, a leading healthcare company dedicated to Making Communities Healthier®, today announced that Lisa Estrada has been appointed senior vice president and chief compliance officer for the organization, effective January 6. Estrada replaces Reggie Hill, who retired earlier this month.
In her role, Estrada will lead LifePoint Health's Ethics and Compliance team, which is responsible for driving a culture focused on ethical business practices and compliance with laws and regulations. Estrada and her team will partner with other key stakeholders to enable the company to succeed in a rapidly changing healthcare industry, while maintaining the company's strong commitment to honesty and integrity.
"Lisa is a seasoned compliance executive, and we are thrilled to welcome her to the LifePoint family," said David Dill, president and chief executive officer of LifePoint Health. "She brings a wealth of experience in managing complex regulatory, legal and compliance matters in the healthcare industry, and we look forward to benefiting from her leadership as we continue our efforts to maintain a strong culture of compliance at LifePoint."
Estrada comes to LifePoint from Fresenius Medical Care North America, where she most recently served as senior vice president and chief compliance officer. Prior to her time at Fresenius, she provided counsel on a broad range of compliance-related issues as a partner at the law firms of Foley & Lardner LLP and Arent Fox LLP. She earned a Bachelor of Arts degree in Journalism and Political Science from Indiana University of Pennsylvania in Indiana, Pennsylvania, and a Juris Doctorate degree magna cum laude from the George Mason University School of Law in Arlington, Virginia. She has been admitted to the bar in Virginia, New York and the District of Columbia and has been a frequent conference speaker for the Health Care Compliance Association.