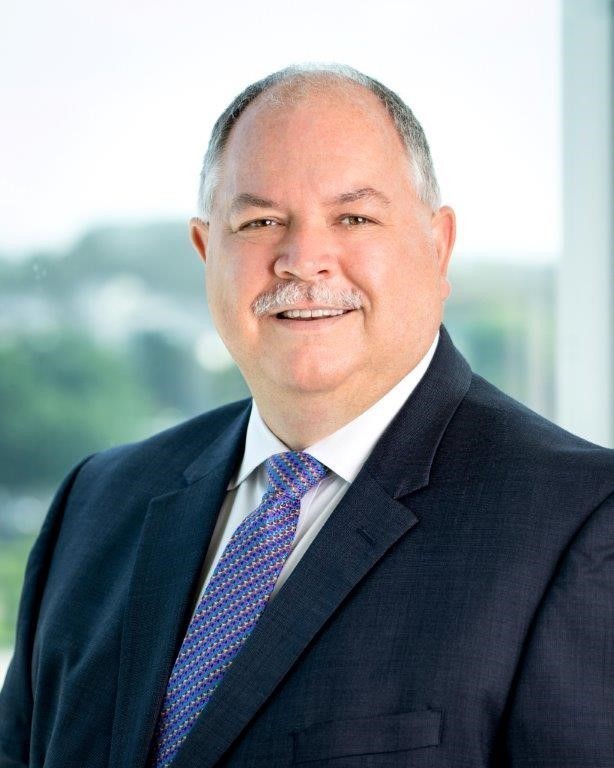 Logan, WV (June 30, 2021) – Logan Regional Medical Center (LRMC) today announced that David Brash, FACHE, CPPS, will join its team as chief executive officer (CEO) in August. Brash joins LRMC from Logan Memorial Hospital (LMH) in Russellville, Kentucky, where he has served as CEO since 2019.
"We are delighted to welcome David to Logan Regional Medical Center," said Cherie Sibley, FACHE, President of LifePoint Health's Central Division, of which LRMC is a part. "David is a veteran healthcare leader with more than 30 years of experience in the industry, and he has a track record for leadership excellence and community engagement at our own Logan Memorial Hospital and elsewhere. We look forward to working with him, as well as the staff, physicians and community to explore how Logan Regional Medical Center can continue to grow the many ways it serves Logan and the surrounding communities."
In his executive roles, Brash has worked with hospital leadership teams to improve clinical outcomes, implement strategic plans, expand access to care for patients and improve the patient experience. Before joining LMH in 2019, Brash served as vice president and CEO of physician services for Ballad Health in Kingsport, Tennessee, and as president and CEO of Wellmont Medical Associates in Kingsport, Tennessee before that. He also served in several other leadership positions at Wellmont Health System, including as system senior vice president, business development and rural strategy, and also as regional vice president and president, a role in which he oversaw the organization's Mountain Region business unit. Earlier in his career, he served in leadership positions at several hospitals, including as CEO of Harlan Appalachian Regional Hospital in Harlan, Kentucky; CEO of Russell County Medical Center in Lebanon, Virginia; and administrator and CEO of Plateau Medical Center in Oak Hill, West Virginia.
"David Brash has the right experience and expertise we're looking for to lead our team at Logan Regional Medical Center into the future," said Kellie Wooten-Willis, chair of the board of trustees for LRMC. "We are excited to welcome him to our community, and we look forward to working with him to enhance quality care and services here and advance new initiatives as we continue our mission of making communities healthier."
Brash holds a Master of Science Management/Health Care Administration degree from Marshall University in South Charleston, West Virginia, and a Bachelor of Science in Health Care Administration degree from West Virginia Institute of Technology Community and Technical College in Montgomery, West Virginia. He is a Fellow of the American College of Healthcare Executives and is credentialed as a Certified Professional in Patient Safety by the Institute for Healthcare Improvement.
"In my time at Logan Memorial Hospital, I have seen first-hand the mission-centric culture we have here at LifePoint and how it drives quality outcomes, patient safety, community engagement and so much more," said Brash. "I look forward to joining the Logan Regional Medical Center team as we work together to strengthen the hospital's position as a community partner and place that people choose to come for healthcare, physicians want to practice and employees want to work."
Vickie Demers, chief operating officer (COO) of LRMC, has been serving as interim CEO and will continue her role as COO following Brash's arrival in August.
About Logan Regional Medical Center
A part of LifePoint Health®, Logan Regional Medical Center is a 132-bed acute care facility in Logan, West Virginia that is accredited by The Joint Commission (TJC). The hospital offers a full range of health care services, which include: the recently expanded Endoscopy Unit, Cardiac Rehab, a 64-slice CT, 24-hr. Emergency Care, Intensive Care Unit, Inpatient and Outpatient Surgery, Laparoscopic Surgery, Digital Mammography, MRI, Nutrition Counseling, Physical Therapy, Radiology, an Inpatient Rehab Center, Respiratory Therapy, a Sleep Disorders Center, Speech Therapy, Respiratory Therapy, Ultrasound, Women's Services and ongoing community education. The hospital continues to focus on improvements to enhance services and fulfill our mission of making communities healthier.