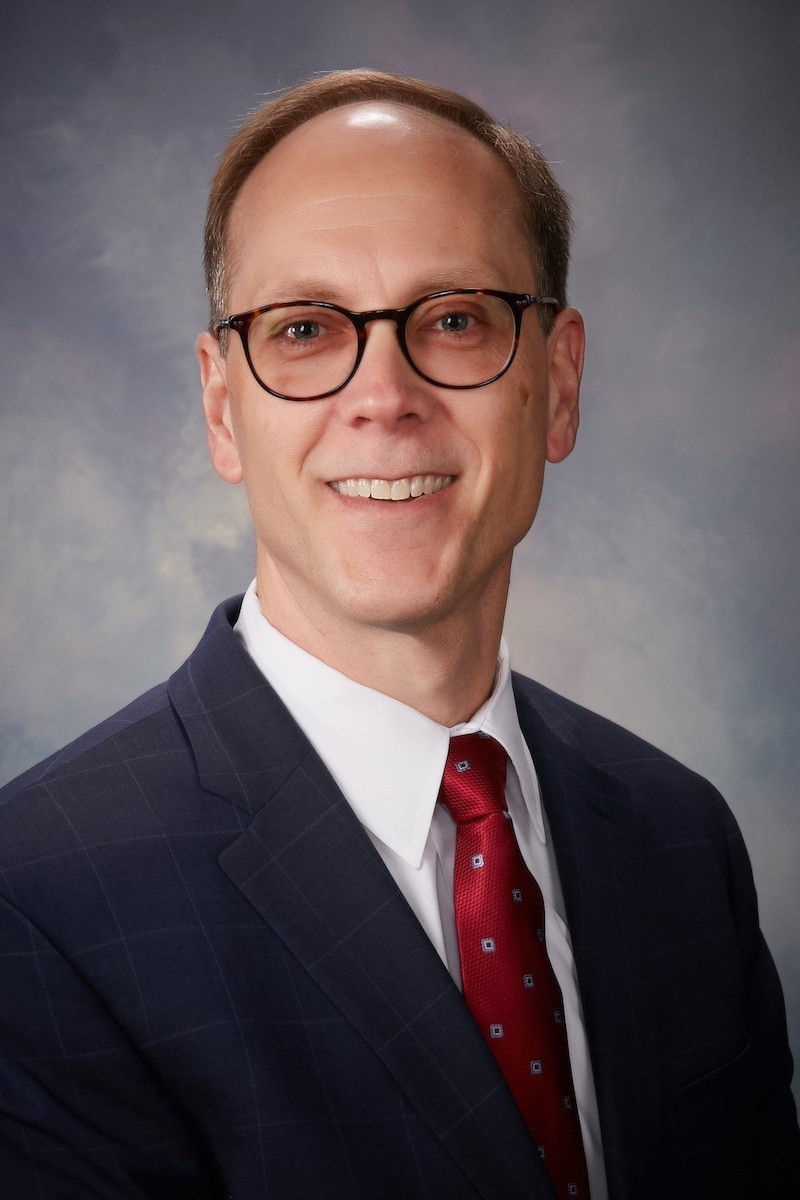 Clyde, NC (November 14, 2022) – Haywood Regional Medical Center, a Duke LifePoint Hospital, announced today that Chris Brown has been named chief executive officer (CEO), effective November 28, 2022. With more than a decade of healthcare industry experience, Brown joins Haywood Regional from Frye Regional Medical Center in Hickory NC, where he previously served as chief operating officer (COO) and interim CEO.
"We are pleased to welcome Chris to Haywood Regional Medical Center as CEO," said Jamie Carter, Eastern Division President of Lifepoint Health. "Chris began his career in healthcare as a technologist and registered nurse and understands the day-to-day intricacies of a hospital and of patient care. He is a detail-oriented leader with years of healthcare operations experience. We know that Chris will positively lead the Haywood team as they continue to provide quality care to Clyde and the surrounding region."
During his time as COO and interim CEO at Frye Regional, Brown oversaw the financial performance, strategic planning and day-to-day operations of the facility. He was an integral part of overseeing service line operations and growth projects and collaboration between emergency and laboratory services. Prior to Frye Regional, Brown served as COO at Starr Regional Medical Center in Athens and Etowah, Tenn., where he oversaw regular operations and implementation of a tele-stroke program and other programs. Brown also was associate administrator at Duke Lifepoint's Wilson Medical Center in Wilson, NC. He began his career as a radiologic technologist and also is a registered nurse.
"Chris' diverse operational and clinical experience contributes to his ability to effectively lead hospital teams through both normal day-to-day operations and times of change," said Diana Laursen, chair of the Haywood Regional Medical Center Board of Trustees. "His unique perspective has allowed Chris to build on teams' successes and inspire their dedication to improving the health of their communities. We are delighted to welcome him to Clyde."
Brown has associate's degrees in applied science in radiologic technology and nursing from Edgecombe Community College and Nash Community College respectively, a bachelor's degree in health services management from East Carolina University and a Master of Business Administration from Fayetteville State University. He is a member of the American College of Healthcare Executives and is a Certified Professional in Patient Safety.
"I am excited to join the Haywood Regional Medical Center family," said Brown. "I look forward to collaborating with the hospital team to serve the Clyde community, improving the delivery of healthcare and positively impacting the lives of people throughout this region."
---
About Haywood Regional Medical Center
Haywood Regional Medical Center is committed to providing the highest quality care possible, along with the expertise and technology you expect at larger hospitals, all conveniently close to home. As part of Duke LifePoint Healthcare, we are supported by Duke Health's world-renowned leadership in clinical excellence and quality care and Lifepoint Health's extensive resources, knowledge, and experience in operating community hospitals. More information available at MyHaywoodRegional.com.