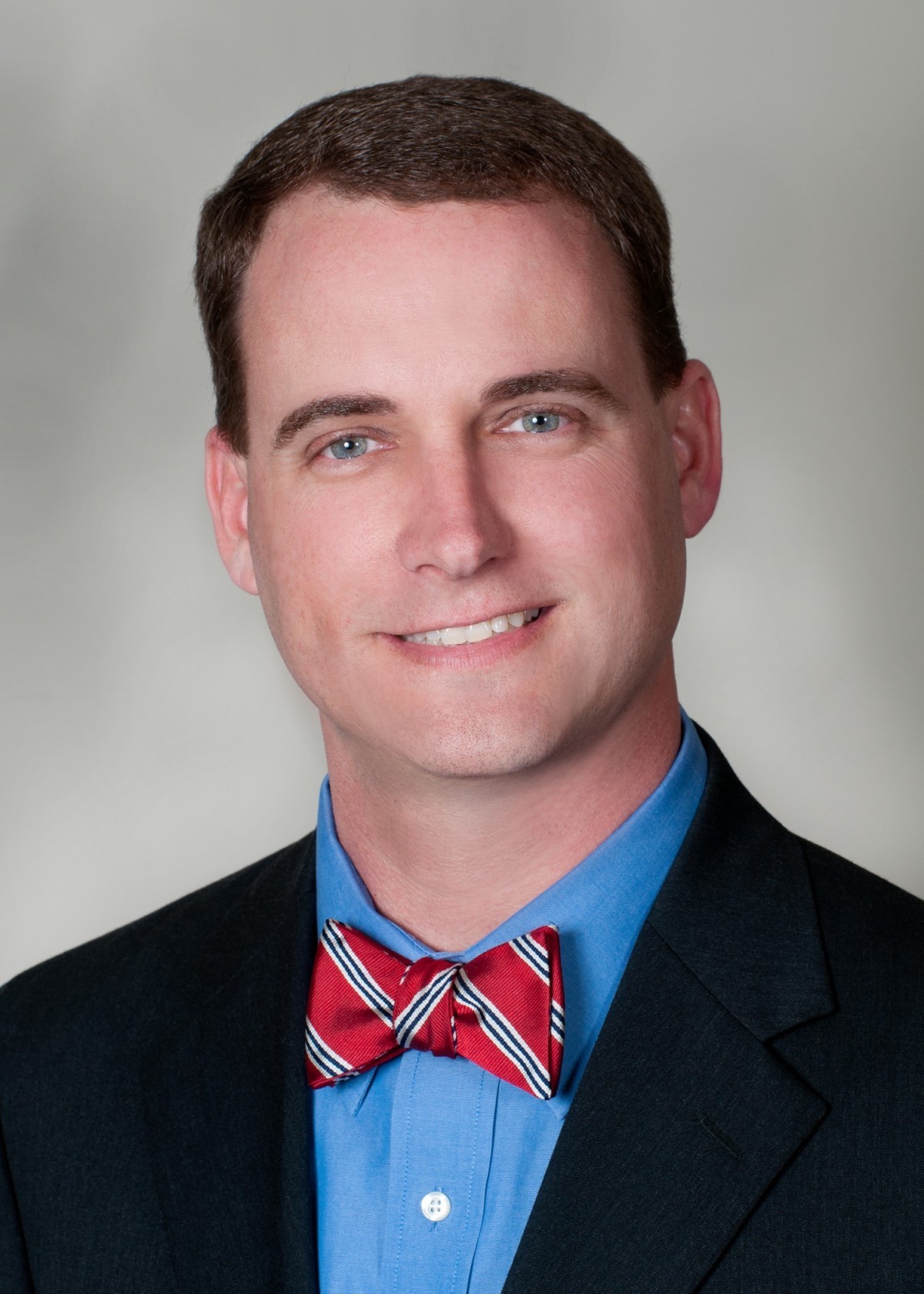 Sanford, N.C. (August 17, 2021) – Central Carolina Hospital (CCH) announced today Chris Fensterle will join its team as chief executive officer (CEO), effective Monday, August 30. Since 2016, Fensterle has held leadership positions at Frye Regional Medical Center, a Duke LifePoint Hospital in Hickory, N.C., most recently serving as interim CEO and chief operations officer (COO).
"Central Carolina Hospital and the communities it serves are in capable hands with Chris," said Jamie Carter, Division President, LifePoint Health. "He is a known leader within the Duke LifePoint network, and brings a remarkable breadth of operational, leadership and patient-focused experience as well as dedication to quality care. We look forward to working with him to grow CCH and broaden its impact on the health and wellbeing of its region."
Fensterle became Frye Regional's COO in 2016, before moving into the interim CEO and COO role in 2019. He was previously an administrator with Manatee Memorial Healthcare System in Florida. Chris began his career as a behavioral healthcare provider before transitioning into business development and hospital administration.
"We are fortunate to continue our mission of making communities healthier with such a noted leader as Chris at the helm," said Tom Snell, CCH Board Chair. "I have no doubt Chris will lead CCH with the same level of excellence he has brought to his past endeavors. We are delighted to welcome him to our community."
A graduate of Mary Washington College, Fernstele holds an M.S. in administration and healthcare from Central Michigan University. He is a member of the American College of Health Care Executives and has served on boards including the YMCA of Catawba and the Sarasota/Manatee American Cancer Society.
"I could not be happier about the opportunity to lead CCH in such a pivotal moment in healthcare," Fensterle said. "The CCH system is a trusted regional leader, and I look forward to working together with its team to continue providing quality care in Lee County and expanding the many ways it serves is communities."
About Central Carolina Hospital
Central Carolina Hospital, a Duke LifePoint Hospital, is a 137-bed acute care hospital that serves the health care needs of Lee County and surrounding communities. With over 120 physicians, the hospital offers a wide range of specialties including cardiology, orthopedics, general surgery, obstetrics, gynecology, otolaryngology, emergency medicine, emergency medical services, gastroenterology, pediatrics, hospitalist services, internal medicine, nephrology, neurology, hematology, urology, podiatry, pulmonary medicine, and wound care and hyperbaric medicine. Hospital services include emergency room, physical and occupational therapy, ophthalmology, cardiac rehabilitation, diagnostic imaging and radiology, inpatient and outpatient surgery, dialysis, maternity services, nutritional counseling by clinical dietitians, and diagnostic cardiac catheterization.