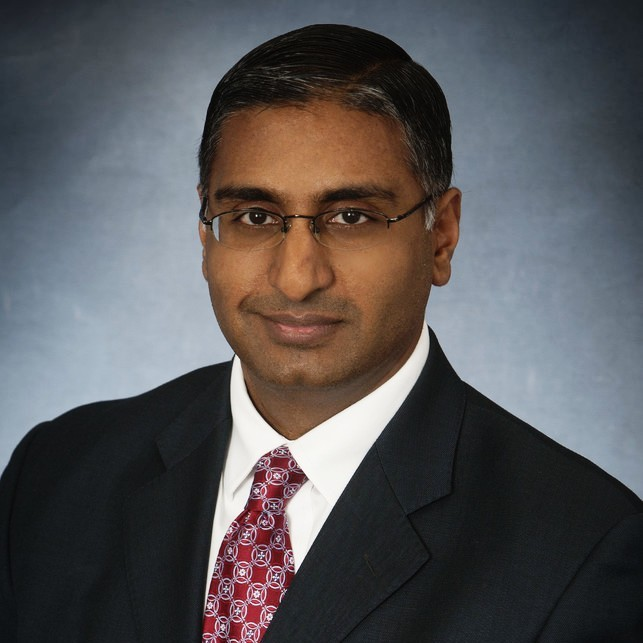 Springfield, Massachusetts and Brentwood, Tenn. (March 20, 2023) – Baystate Health and Lifepoint Behavioral Health, a business unit of Lifepoint Health, announced today that Roy Sasenaraine has been named chief executive officer (CEO) for the new joint venture behavioral health hospital currently under construction in Holyoke. The 150-bed hospital, to be called Valley Springs Behavioral Health Hospital, is slated to open to patients in August of this year.
"I am delighted to welcome Roy to the Lifepoint Behavioral Health team and know he will be the right leader for our new hospital in Holyoke," said Russ Bailey, president of Lifepoint Behavioral Health. "With more than 20 years of experience in operations and financial management, and, in particular, hands-on experience guiding operations in behavioral health settings, Roy has evidenced a commitment to leading sustainable operations and delivering high-quality care to patients in a variety of emergent, acute and outpatient settings. I am confident Roy is the right person to lead Valley Springs Behavioral Health Hospital into its first chapter here in the Holyoke community."
Most recently, Sasenaraine served as vice president of operations for the central region of Spire Orthopedic Partners, where he led new construction, patient access initiatives, and acquisition and integration work for Spire's nine locations within central Connecticut. Prior to his role at Spire, Sasenaraine served as vice president of operations for Hartford Healthcare System's East Region behavioral health network. In this role, he oversaw 18 locations, including six school-based programs, two emergency departments, one inpatient psychiatric hospital, eight ambulatory locations and one inpatient juvenile program. His leadership led to the implementation of a new care model for adolescent, pediatric and adult patients in inpatient care along with the implementation of a new electronic medical record across all sites of care.
"Roy's breadth of operational experience and his deep understanding of the behavioral health setting make him the right leader for this new, state-of-the art facility that we are excited to open in the coming months," said Andrew Artenstein, M.D., chief physician executive and chief academic officer of Baystate Health, president of Baystate Medical Practices, and regional executive dean of UMass Chan – Baystate. "We look forward to serving patients when Valley Springs Behavioral Health Hospital opens and know Roy's leadership will be instrumental as we expand our behavioral health offerings, bring on new tools and resources for our patients and implement new quality of care models. We are excited to welcome Roy and his family to the Holyoke community and we look forward to serving patients at Valley Springs Behavioral Health Hospital later this summer."
Sasenaraine earned a bachelor's degree in healthcare administration and a master's degree in business administration, with a focus in healthcare administration, from Quinnipiac University in Hamden, Connecticut. He is a member of the board of directors for Health Assistance Intervention Education Network (HAVEN) and previously served on boards for Advance Behavioral Health (ABH) and Blue Ocean Healthcare, LLC.
"I am honored to join Lifepoint Behavioral Health and support the team at Baystate Health as we expand critically needed inpatient behavioral healthcare services to the Holyoke community," said Sasenaraine. "I am eager to get to work and I know that we have an exciting road ahead of us. I look forward to serving patients in Western Massachusetts with safe, high-quality behavioral healthcare services at Valley Springs Behavioral Health Hospital."
Valley Springs Behavioral Health Hospital will feature 120 semi-private rooms and 30 private rooms for patients. The addition of this new facility will increase patient access in the community to Baystate Health's specialty inpatient behavioral healthcare for adults, including geriatric patients, as well as adolescents and children, by more than 50%. Lifepoint Behavioral Health and Baystate Health broke ground on the new facility in March 2022 and anticipate opening the facility to patients in August 2023.
About Baystate Health
Baystate Health is a not-for-profit integrated healthcare system serving over 800,000 people throughout western Massachusetts. Nationally recognized as a leader in healthcare quality and safety, Baystate Health has nearly 13,000 employees and serves a diverse population of patients at its teaching hospital, Baystate Medical Center in Springfield, as well as at Baystate Children's Hospital - the region's only comprehensive children's hospital, its three community hospitals, several urban health centers, home care and hospice services, and a network of over 80 medical practices. A leader in medical education for more than a century, Baystate Health is home to the UMass Chan Medical School – Baystate, the first medical school campus in western Massachusetts. For more information on Baystate Health, visit www.baystatehealth.org.
About Lifepoint Behavioral Health
Lifepoint Behavioral Health specializes in providing compassionate care across the behavioral healthcare continuum. Through its 22 behavioral health hospitals and contract management and joint venture partnerships with hospitals and providers across the country, Lifepoint Behavioral Health offers programs designed to address the unique needs of various patient populations, including adolescents, adults and geriatrics. Lifepoint Behavioral Health has diversified programming, allowing specific therapy models of treatment while encompassing the whole person. These treatment models provide evidence-based therapies with distinct short- and long-term goals of improving and sustaining mental health. Lifepoint Behavioral Health is a business unit of Brentwood, Tennessee-based Lifepoint Health.