Measuring Quality
This is the second in a two-part series breaking down everything you need to know about quality clinical outcomes and the move to value-based care.
While CMS' value-based programs are demonstrating mixed results, they fail to measure the patient experience or actual clinical outcomes – two critical and arguably more meaningful components of quality. This is where Medicare's Hospital Compare website is important. It reports patient outcomes based on certain diagnoses or care needed, such as heart attack care, emergency department care, or cancer care, as well as patient satisfaction levels with the care they received. Consumers can use this information to compare hospitals and determine the best location to meet their unique needs. This is valuable if a consumer is seeking care for one of the areas measured, but it is not fully robust data and doesn't provide quality data important to some patients.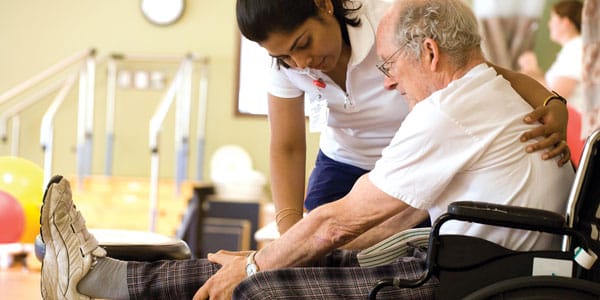 Similar to Hospital Compare, there are tools available at www.medicare.gov to also compare post-acute care (PAC) providers. Post-acute compare tools cover long-term acute care hospitals, inpatient rehabilitation hospitals, skilled nursing facilities, home health services and hospice care. However, where Hospital Compare does include some clinical outcomes and important consumer data to make an informed healthcare decision, the post-acute tools largely report compliance with process or rates of acquired infections rather than meaningful patient outcomes. This makes the PAC compare tools less helpful to consumers trying to make a choice between care settings that meet their specific needs after they have been discharged from the hospital. So all of these tools and measures must be taken with a grain of salt.
Consider an inpatient rehabilitation hospital. For the Inpatient Rehab Facility (IRF) Compare, the reported measures include the rate of pressure ulcers that are new or worsened, infections acquired at the facility, flu vaccinations and unplanned rehospitalizations. While rehospitalizations are often considered a proxy for quality in policy discussions, as a metric they do little to measure the improved function of IRF patients – who require the intense and aggressive rehabilitation therapies and medical care delivered in IRFs.
Reporting Performance Evaluation Measures (PEM)
Recognizing the shortfall of IRF Compare, Lifepoint Rehabilitation has been reporting Performance Evaluation Measures (PEMs) for each of their freestanding and hospital-based IRFs. The PEM reports were developed by a not-for-profit organization that maintains the world's largest database for medical rehabilitation outcomes.
The PEMs rely on key components of the long-standing and validated Functional Independence Measure (FIM®). The FIM is an 18-item list of physical, psychological and social function, which is used to assess a patient's level of disability as well as their change in status due to rehabilitation or medical interventions. Specifically, the PEM is a weighted index score composed of a composite score for three case level indicators (discharge FIM, FIM change, and length of stay efficiency) as well as two facility level indicators, which are percent discharged to community and percent discharged to acute (rehospitalization). The application of the PEM scores yields a database of top rehab hospital performers because it recognizes those delivering the most effective, efficient, timely and patient-centered quality patient care.
In June 2018, all of our freestanding inpatient hospitals and hospital-based acute rehabilitation units fell within the 70th percentile nationwide. In fact, 33 of our inpatient rehabilitation hospitals earned scores in the 80th percentile or better between January – June 2018.
As a national hospital rehabilitation leader, we prioritizes superior clinical outcomes for difficult-to- treat patients, a positive patient experience, and strong partnerships to deliver the right care at the right time. Quality care drives what we do each day. To achieve our mission and vision, we foster a culture where our people, our patients and our partners thrive.
For more information about how we can help you achieve superior outcomes, contact us today.